Inaugural Edition: China Consumer Newsletter
Consumer spending rebound, mystery green boxes, livestreaming ecommerce, influencer village, wedding season
Welcome to the inaugural edition of The China Consumer newsletter!
I decided to start this newsletter to provide a comprehensive round-up of news about, as the name of the newsletter implies, the China consumer!
It is a huge market that is diverse, with significant differences between North-South, East-West, and between big cities and smaller towns and the rural areas. This huge disparity has also provided budding entrepreneurs lots of inspiration and opportunities to cater to the myriad needs and wants of hundreds of millions of Chinese consumers.
I hope that this newsletter provides you with some value in getting a taste of what people in the world's second-largest economy are excited about, what they're spending on and what they are avoiding. Please get your friends and anyone who might benefit from this curated list of stories. Feel free to share the graphics (they're made by me!) and H/T me at Twitter or LinkedIn.
Thanks for reading this far and I hope you find this newsletter as useful as it was fun for me to put together!
Rebound in consumer spending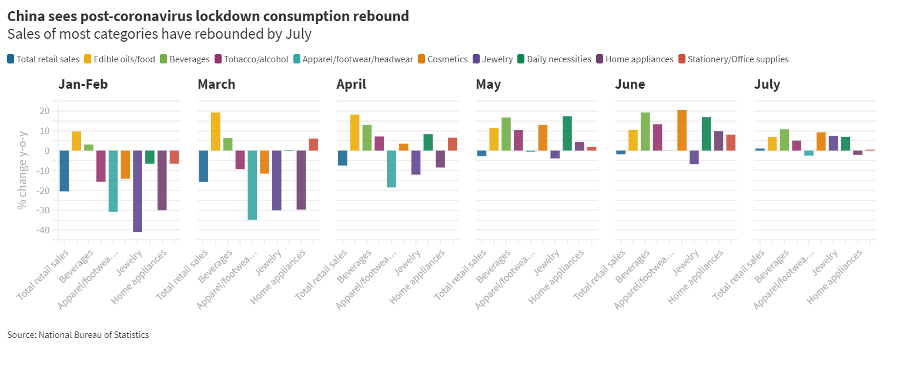 Consumer spending has recovered from the worst levels seen during the depths of the coronavirus lockdowns in the first quarter, with most categories seeing positive year-on-year sales by July, according to the National Bureau of Statistics. That is good news for global brands that count China as a major market, especially with softer sales in other economies around the world.
During the recent eight-day "golden week" holiday at the start of October, daily retail and restaurant sales were up 4.9% for the period compared with a year ago, according to a survey by the Ministry of Commerce.
New trend: Mystery greens boxes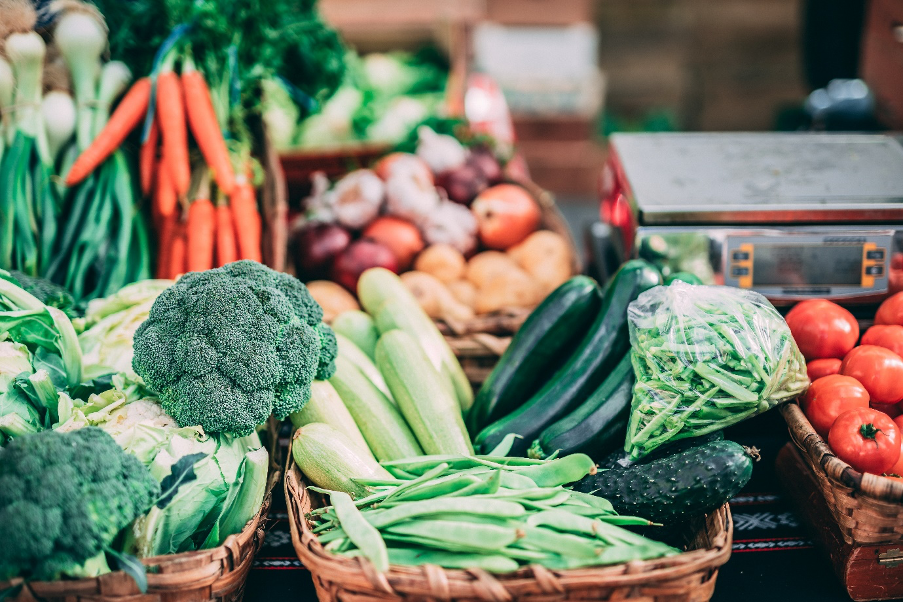 Mystery boxes for fresh food have become the latest consumer hit in China. Consumers pay as little as US$1.50 to buy a blind box packed with vegetables, meat, or even seafood, and some merchants will even cook the contents on the spot for the buyer, right there in the store. Many consumers are curious about what they would get out of the boxes. Or perhaps they do not want to think of what to eat?
Livestreaming e-commerce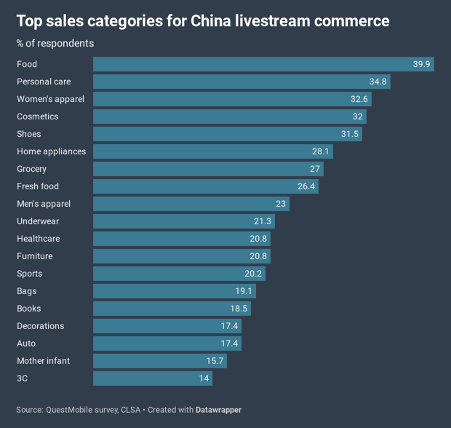 Selling goods over livestreaming has been breakout trend for e-commerce in 2020, accelerated by the pandemic-induced reduction in physical shopping. The total value of China's live e-commerce industry may more than double to US$127 billion this year from about $63 billion yuan in 2019, according to an estimate by EO Intelligence. The compound annual growth rate reached 314% in the past three years, according to the report.
Beyond celebrity hosts, brands have also jumped on the bandwagon, using livestreaming to educate consumers about their products and answer questions from potential buyers in real-time. Among categories, food is the most popular among consumers in a separate survey.
Influencer village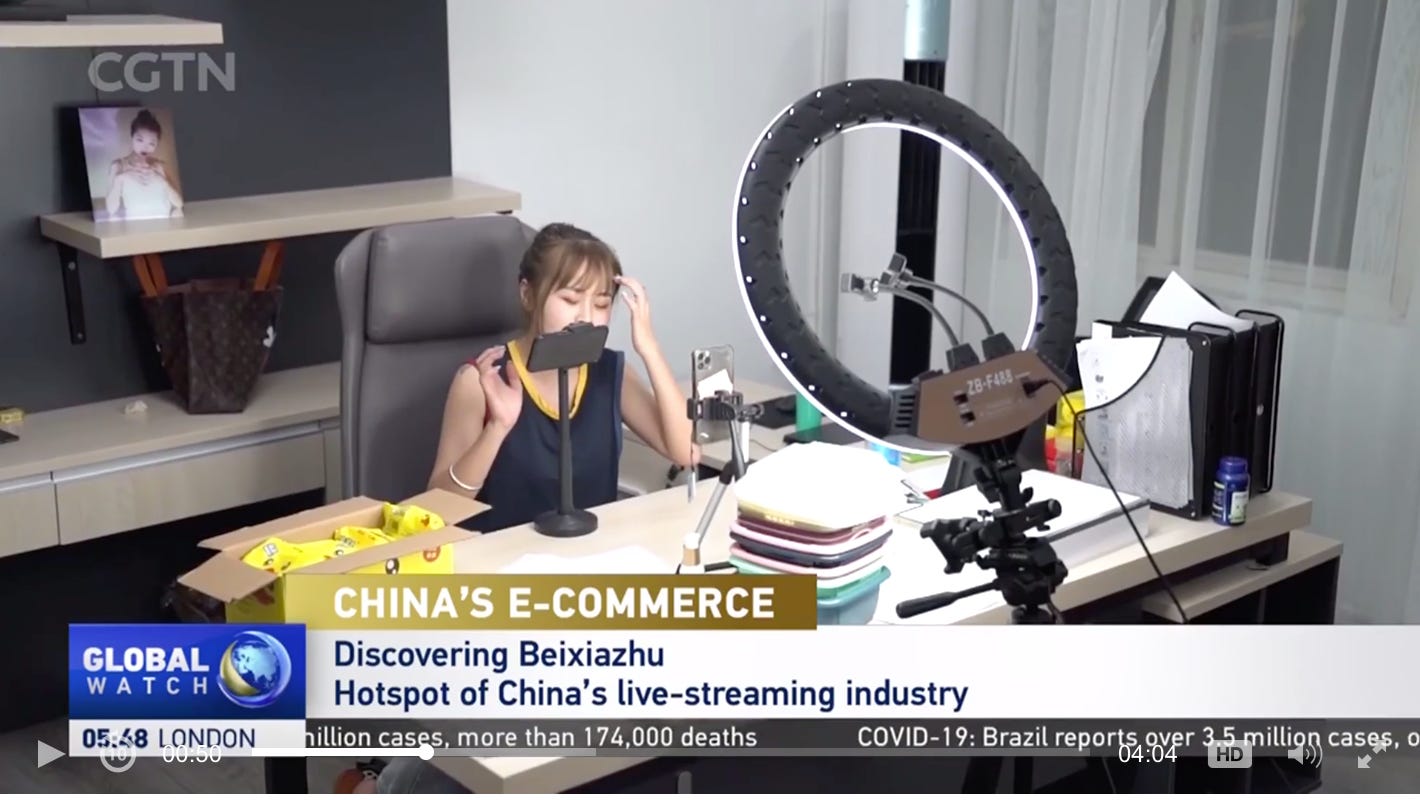 Influencer wannabes are flocking to Beixiazhu, a village located inside the world's largest small commodity wholesale market, to seek their fortunes promoting products via livestreaming and short-video platforms. Beixiazhu is home to 1,000 e-commerce companies, 40 branches of express delivery companies and 5,000 livestreaming hosts, who earn a commission for helping brands and merchants sell products live over the internet.
Not everyone makes it. An estimated half of those who engage in livestreaming lose money, about 20% break even and only 30% actually make money. The influx has also caused rents in the village to double.
Read more: The ultimate guide to livestreaming e-commerce
Will you marry me?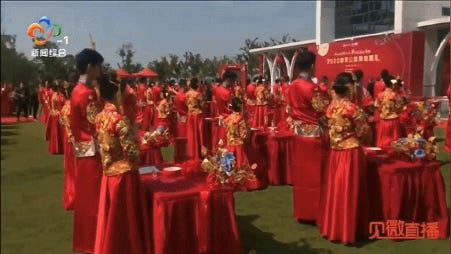 Some 600,000 couples tied the knot over China's national day holiday. Traditionally a popular time for weddings, this year's wedding season was even more heated as the pandemic delayed months of nuptial celebrations. Hotels, banquet halls and other venues were booked out.
And that's all for this edition of The China Consumer newsletter. If you liked it, please let your network know. You can follow me on Twitter and LinkedIn.

Ta!