It's that time of the year again....
11.11, Puppy Love, Food Market, Phoenix Reborn
If you are a consumer in China, there's no escaping the biggest online shopping festival in the world: Single's Day (also known as Double Eleven or 11.11. after the date it falls on – November 11)

Except it's no longer just a 24-hour online shopping binge, but a three-week marathon as brands and e-commerce platforms seek to capture as much spending as possible by stretching the once day-long event over weeks and calling them "pre-sales."
Whatever the term, the significance of this year's sales tally is undeniable. Economists and analysts would be poking around the tea leaves to interpret what the GMV tally means for the state of China's economy and the health of the household balance sheet.
Given China would likely be among the few major economies that register growth this year after a rough start to the year due to the coronavirus pandemic in the first quarter, a lot is riding on this fourth-quarter shopping season for both domestic and foreign companies.
Check out what China's top livestreaming e-commerce hosts have "pre-sold" this year ahead of the Double Eleven festival (H/T Ashley Galina Dudarenok).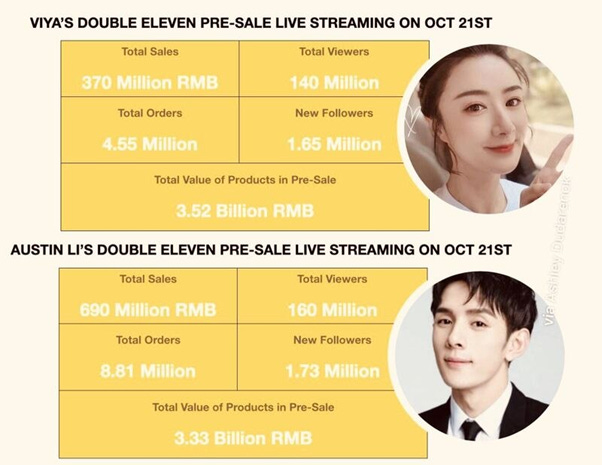 One question that has been making the rounds as various e-commerce platforms kicked off their promotions – why can't they just cut the prices directly, instead of making consumers jump through the hoops to qualify for discounts? One explanation could be that e-commerce has taken on more aspects of social e-commerce, and platforms are hence trying to bake more interactive and social elements into the buying process.
But here is another thought. Instead of massing everything into one day (or three weeks, as it stands), why not just offer deals every day? That would reduce the stress on the delivery companies (an estimated 2.8 billion parcels were shipped between Nov. 11-18 last year), lessen the strain on merchants and save precious hours of sleep for consumers afraid of missing out on a deal because they can get value for their money every day.
Puppy Love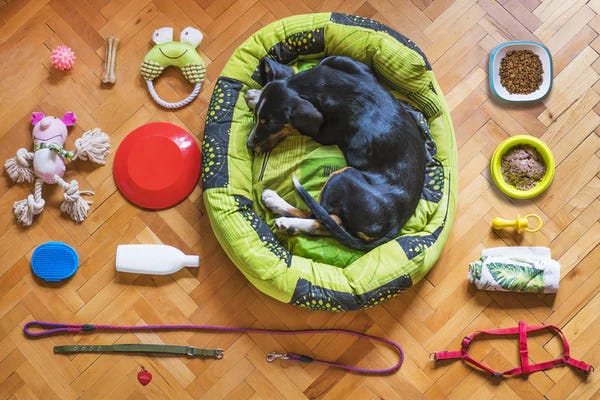 Just as Double Eleven acts as a kind of proxy for the health of the economy, it can also similarly tell the state of…pet keeping?
Pet care is one of the few industries that has maintained growth every year for the past 15 years during Double Eleven.
Last year, major e-commerce platforms reported a surge in demand for…get this…insect repellant for pets (+277% year-on-year). Sales of cat litter boxes jumped 240%. Cat food topped the list of imported products on one large platform, surpassing formula milk (for humans). The trend is expected to remain.
Food market

Consumers will soon be able to pick up farm produce and lunchboxes from Muji, the Japanese lifestyle store that is famous for its minimalist design. The first food market will be in Ruihong Tiandi in Shanghai.
If Muji's popularity in China is any guide, expect more food markets to follow quickly in other cities across the country.
A shoutout to Jessica Li, who has penned a must-read on the rising trend of social commerce. It's well worth a read if you want to know what the fuss is all about over this thing called "social commerce." Here's the link to the essay, which she has kindly allowed us to republish. And here's her substack newsletter !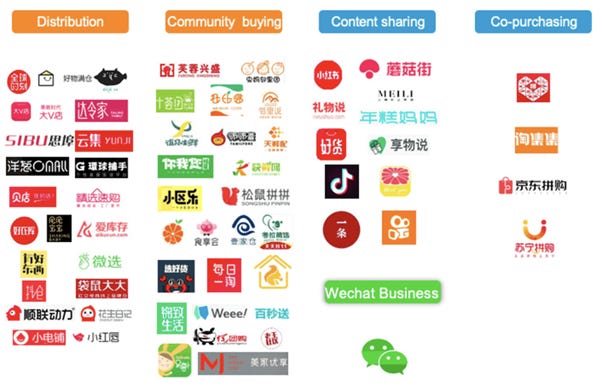 Phoenix Reborn
Lastly, if you want to understand the scale of change in China as a consumer market. This story about Phoenix Bicycles says it all. Tracing its beginnings to a bicycle dealership in Shanghai in 1897, Phoenix prospered in the decades that made China the "Bicycle Kingdom" before its fortune waned with widespread automobile ownership. Did you know that families used to threaten to call off weddings if the bridegroom's family could not provide a Phoenix bicycle as dowry? And this was just in the 1980s.